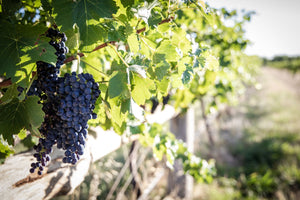 OUR FOUNDATION, Our STORY
Bass & Flinders Distillery
Bass and Flinders Distillery was founded in 2009 on the Mornington Peninsula with a passion for adventure and a desire to create a range of high quality, artisanal gins brandies and liqueurs, that truly reflect our home and heritage. 
Proudly the first distillery on the Mornington Peninsula, our original inspiration was drawn from a love of classic brandies produced in France.  Using many of the same traditional production techniques, we set out to produce a premium aged spirit, our Ochre brandy, that proves just how good Australian brandy can be. Our location in the wine growing region of the Mornington Peninsula provided the perfect setting to pursue our dream.
Today an award-winning family-owned, Australian distillery. Dedicated to sharing our passion for craft spirits, constantly creating new experiences at our architecturally designed Distillery Door here in our coastal home to ensure fun, interactive taste experiences for all to enjoy.
OUR FAMILY PATHWAY
SECOND GENERATION DISTILLER
Following in the footsteps of her founder father Wayne, Holly took over as Head Distiller and Managing director of the distillery in 2016, becoming one of a very select group of second-generation distillers in Australia.
As a family-owned distillery, we focus on quality above all else, distilling in small batches and sourcing local, native botanicals to produce unique, genuinely Australian handcrafted spirits.
OUR POINT OF DIFFERENCE
OUR Méthode Eau de Vie
Drawing inspiration from our coastal home where the sea meets the wine-growing hinterland, we handcraft our grape-based eau de vie spirit right here at the distillery, using traditional methods from the Charente region of France. Victorian wine specially crafted to our desired flavour profile is double distilled in small batches using a gas-fired alembic pot still - a method designed to celebrate the flavour and viscosity provided by the grapes.
Our spirits are handcrafted from scratch using our 'Méthode Eau de Vie' - the art of distilling wine into spirit. This technique, unique to Bass & Flinders Distillery, delivers a smoother, fuller, richer flavour for your drinking pleasure. This is our definition of quality.
UNIQUE, LOCALLY SOURCED
NATIVE AUSTRALIAN BOTANICALS
True to our namesake and pioneers in many ways, here at Bass & Flinders Distillery we blend traditional distillation techniques with exciting innovations and uniquely Australian flavours. We are on a constant journey of discovery, developing new styles of gins, brandies and liqueurs. We are always scouting for unique, native botanicals that capture the essence of our local flora and define our true sense of place.
We work closely with local growers to source essential, seasonal ingredients such as locally harvested cherries, and locally foraged botanicals such as saltbush, kelp and samphire, for some of our most-loved gins.
We are the 'Spirit of the Mornington Peninsula'.
OUR HOME
MORNINGTON PENINSULA
Having relocated in late 2018 from our original home in Red Hill, we are now located at 40 Collins Road, Dromana. This move was to accommodate the growing interest in quality local spirits and epitomises our passion for the distilling craft and our true sense of place on the stunning Mornington Peninsula. Just a stone's throw away from the winery trail, we are looking forward to welcoming you to our Distillery Door.
VISIT US